Welcome to the Content Library for Advancing Data
Center Construction
If you have anything you would like us to share in the content library, please contact us at info@hansonwade.com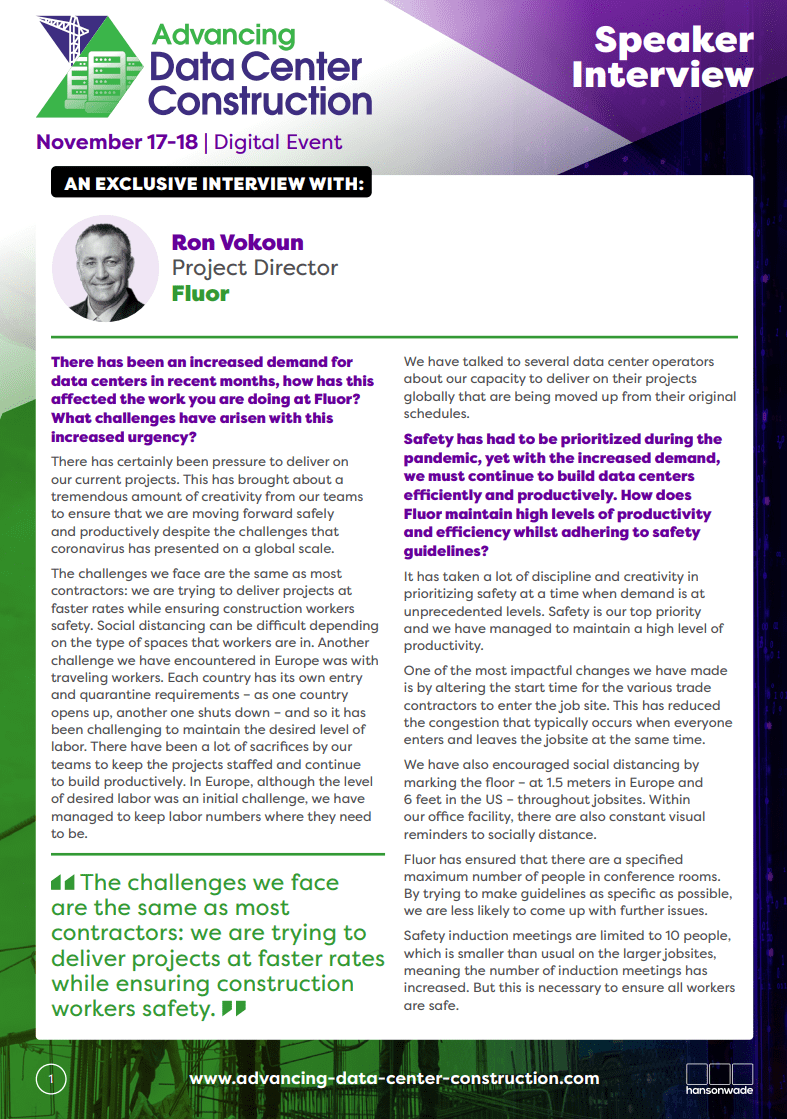 AN EXCLUSIVE INTERVIEW WITH:
Ron Vokoun
Project Director
Fluor
"The challenges we face are the same as most contractors: we are trying to deliver projects at faster rates while ensuring construction workers' safety."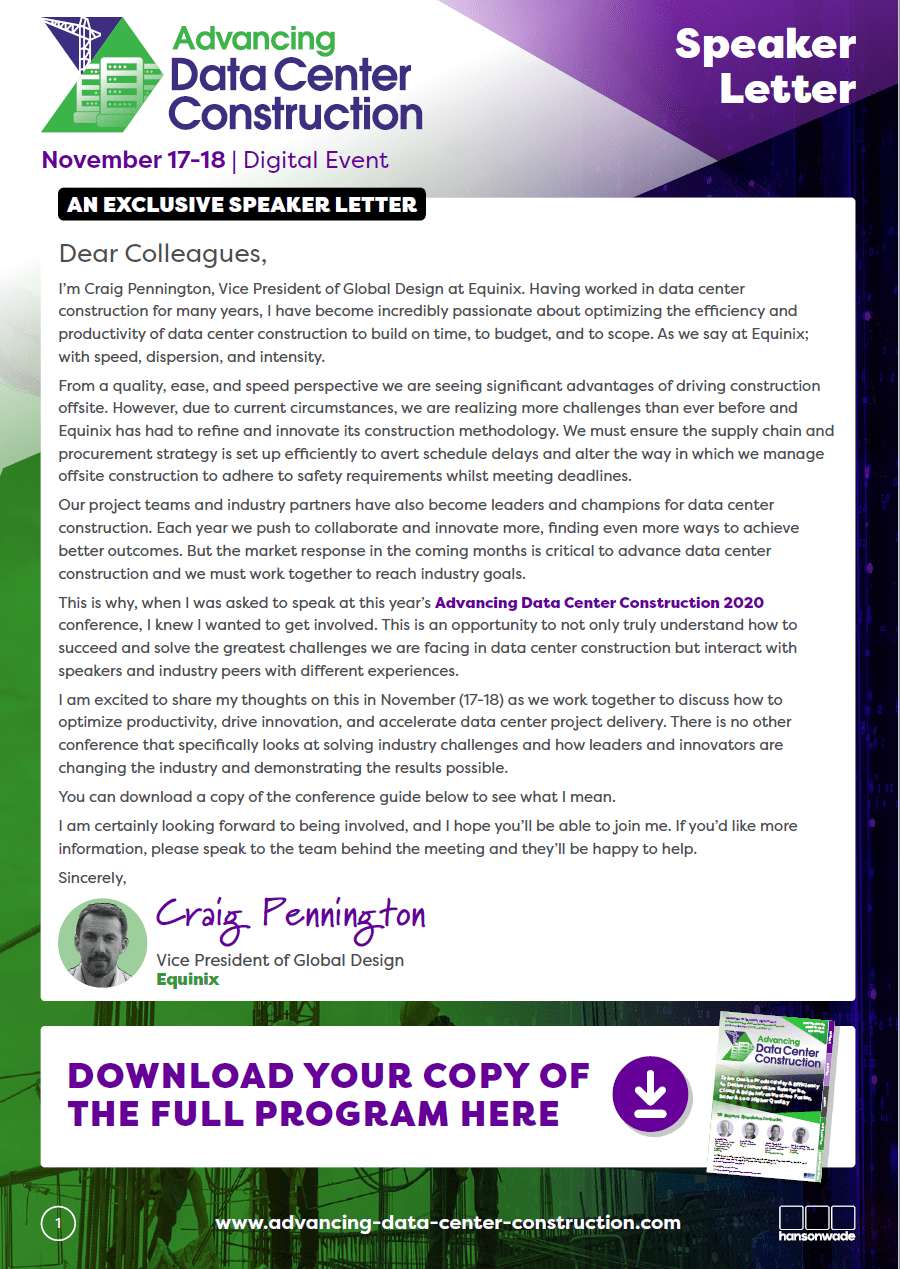 AN EXCLUSIVE SPEAKER LETTER:
Craig Pennington
Vice President of Global Design
Equinix
"From a quality, ease, and speed perspective we are seeing significant advantages of driving construction offsite. However, due to current circumstances, we are realizing more challenges than ever before and Equinix has had to refine and innovate its construction methodology."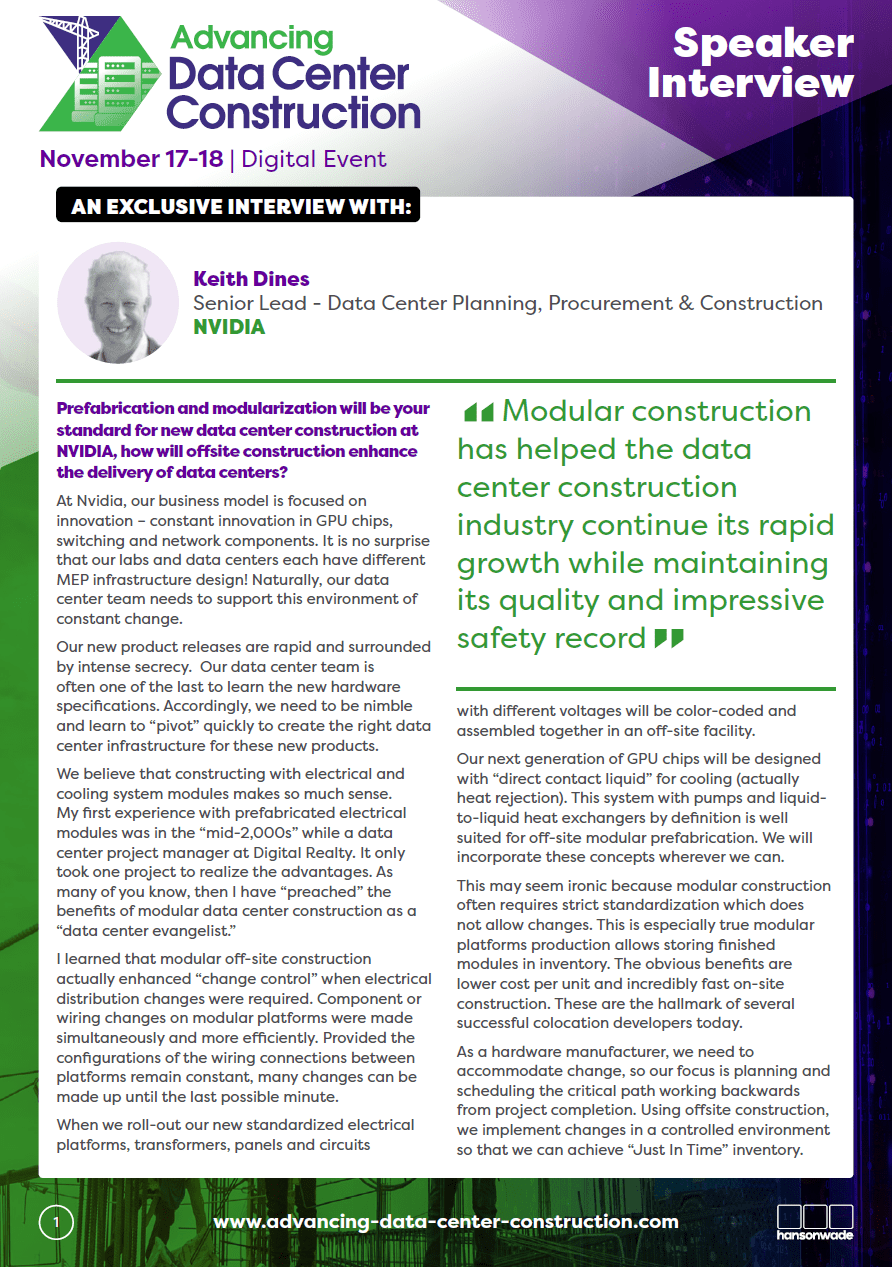 AN EXCLUSIVE INTERVIEW WITH:
Keith Dines
Senior Lead - Data Center Planning, Procurement & Construction
NVIDIA
"Modular construction has helped the data center construction industry continue its rapid growth while maintaining its quality and impressive safety record"